Digital Rebar Project (code repo)
Digital Rebar is a container-based, infrastructure-as-code provisioning and orchestration platform that provides software deployment automation capabilities without locking you into a specific hardware platform or operating model. Our mission is to embrace the heterogenous nature of data center operations.
For physical infrastructure, Digital Rebar functions as a fully integrated Cobbler/Foreman + Ansible Tower (or Juju + MaaS) with the added bonus of being able to configure RAID, IPMI and BIOS. Furthermore, Digital Rebar is not opinionated about scripting tools so you can mix and match Chef, Puppet, Ansible, SaltStack, or even Bash.
For cloud infrastructure, Digital Rebar provides a hybrid cluster install like Terraform, but with an ongoing iterative operation and upgrade strategy. By design, we leverage existing configurations like Ansible playbooks directly from upstreams WITHOUT modification. Our job is to make them more portable and repeatable by controlling the infrastructure.
NEW STAND-ALONE PROVISION - LOOKING FOR COMMUNITY EVALUATORS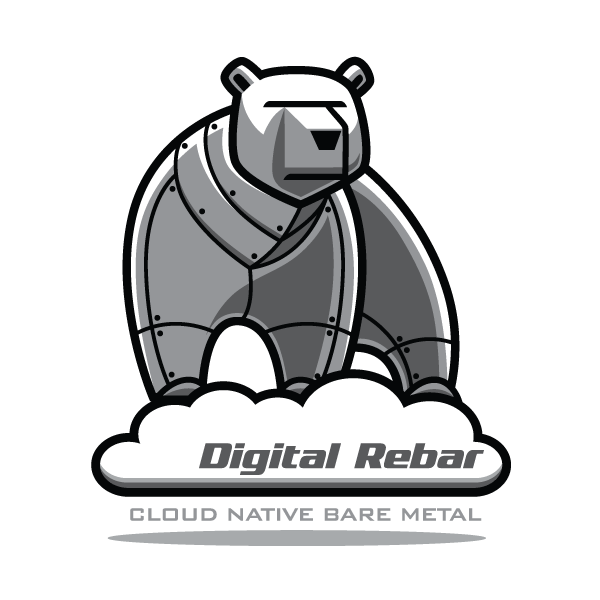 Digital Rebar Provision is a stand-alone version of the PXE/DHCP/TFTP system used by the broader project. It"s a great first step for the larger project and sufficient if you are just replacing Cobbler or another metal provisioner (MaaS, Stacki, Foreman, USB). It does not have out-of-band or firmware features - those services remain under the project umbrella.
Why Rebar? Rebar is the metal in reinforced concrete that allows building cloudscraping towers and robust infrastructure (more information...).
While Digital Rebar has been completely rebuilt by DevOps artisans, our history includes years of battle-tested ops learning by the Crowbar Project founders.